Product ID : 841010HPUG
841010HPUG NIST14 with Agilent format, UPGRADE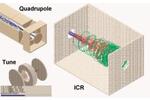 SIMION® 8.1


(Ordering Information)
The Industry Standard in Particle Optics Simulation Software Description Design new instruments or improve the sensitivity of existing instruments. Mass spectrometers and other ion optics lens systems. Calculate electric and magnetic fields from 2D & 3D models Calculate charged particle trajectories Visualize, optimize, and analyze results Extensible user programming for crazy flexibility. Free basic tech support, phone/e-mail/message board. Widely commercially and in academia, including by...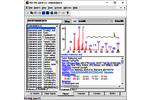 NIST 17 Mass Spectral Library, NIST 2017 Database, Agilent Format Available
Get new licenses for NIST mass spectral library, EI MS spectra, MS/MS, GC data here. Includes electron ionization (EI) data, AMDIS software. Standard, Agilent, Shimadzu, Multiformat available.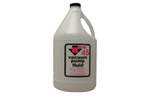 Inland 45 Mechanical Pump Oil
Inland 45 is the highest quality rough pump oil you can use for your mass spectrometer.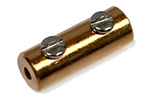 In-Line Connectors