Product ID : 037110
037110 N10-5 10UL NEEDLE PK5
Description
More details on associated web pages: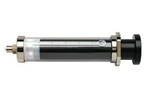 Gas Tight 10 µL to 500 µL Syringes
Plungers are interchangeable on these syringes.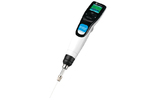 SGE eVol® XR Hand-Held Automated Analytical Syringe
eVol couples two precision devices: a digitally controlled electronic drive and an XCHANGE enabled analytical syringe.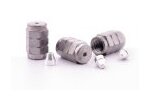 SGE Ferrules for GC
standard graphite ferrules (for GC applications)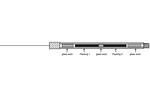 Prepacked, Conditioned Desorption Tubes
All packed Thermal Desorption Tubes are Silco™ Coated S.S. tubes.