Description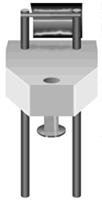 Dupont Replacement Heater and Filament
SIS has redesigned both the filaments and heaters for the DuPont 490 series mass spectrometers. Instead of using very fragile glass presses, we use ceramic presses in our new filaments. The result is a filament and heater that are much stronger, are much easier to rebuild, and have a longer life than the DuPont originals. The filaments come complete with rhenium ribbon filament, filament post mounted shield, and silver filament leads. The heaters have tungsten/rhenium heater coils and silver leads. Filaments and heaters for the 490 and 491 series mass spectrometers also include connectors to permit direct attachment to the source housing feedthru pins. Filaments and heaters for the 492 mass spectrometers are constructed with silver ribbon leads identical to the original DuPont units and do not contain the pin connectors. All filaments and heaters are aligned on a 490 CI source to assure optimum performance.
Part No.
Description
Price
EA
Order
DFA
Dupont 21-490 and 491 Filament
$203.00
DFB
Dupont 21-490 and 491 heater
$250.00
DFC
Dupont 21-492 Filament
$203.00
DFD
Dupont 21-492 heater
$250.00
* Standard lead-time for non-stock items is approximately two weeks depending on the item.
Ordering information. International (non-US) prices available through your local dealer.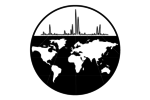 Rhenium Wire and Ribbon - Filament and Heater Material
Rhenium Wire and Ribbon is used to manufacture filaments for mass spectrometers and ion gauges as well as medical applications.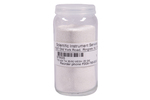 Tenax® TA Adsorbent Resin
Tenax® TA is a porous polymer resin based on 2.6-diphenylene oxide.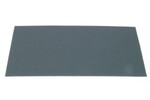 Micro-Mesh® Regular Sheets
Micro-Mesh® Regular Sheets