Ion Gauge Adaptor Flange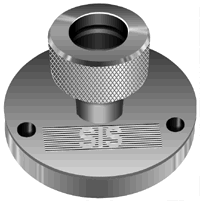 3/4" O-Ring connector to 2 3/4" Conflat flange. Use this to adapt ion gauge tubes to a 2 3/4" Conflat flange. Other sizes and configurations are available on special request.
---
Other pages linking here:
Covers SIS products, services, promotions, news, and other mass spectrometer related information.