Product ID : Z30
Z30 Repeller Insulator, O.D.(in.)=.278, I.D.(in.)=.114, Thickness(in.)=.057
Description
More details on associated web pages: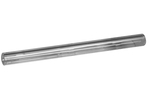 GC Injection Port Liners for Agilent 5890
The injection port liners for the Agilent 5890 GC.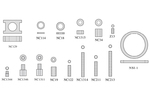 Ceramic Insulators for Nermag MS
Replacement insulators for Nermag.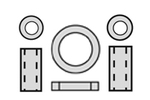 Ceramic Washer Insulators
A wide variety of alumina ceramic washers.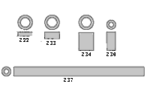 Vestec Ceramic Insulators
Ceramic insulators for Vestec instruments.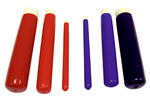 Spun Fiberglass Cleaning Brushes
Fiberglass brushes are manufactured from spun glass in two grades of material - coarse and fine.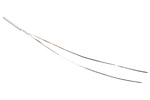 Kratos MS Temperataure Sensor
Replacement temperature sensor for the MS80.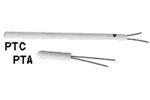 Platinum Resistance Thermometers for all instruments
These PRT elements can be used with precision laboratory and industrial instruments.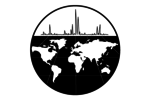 Tungsten Wire, Ribbon, Filament Wire for Electron Emitters, Heater Wire
Buy tungsten wire, ribbon for mass spectrometer heaters here. Choose from varying thickness, Tungsten filament wire sold by the foot.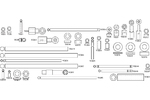 Ceramic Insulators for Fisons/VG
Replacement insulators for your VG mass spec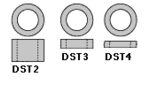 Dupont/CEC Ceramic Insulators
Ceramic insulators for Dupont/CEC.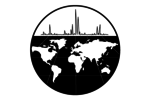 Dupont 21-490/21-491/21-492 Ceramic Insulators
DST2 : Ceramic Insulator, Dupont #=294026-3, OD (in)=0.344, ID (in)=0.225, Thickness (in)=0.235,DST3 : Ceramic Insulator, Dupont #=294026-2, OD (in)=0.344, ID (in)=0.225, Thickness (in)=0.100,DST4 : Ceramic Insulator, Dupont #=294026-1, OD (in)=0.344, ID (in)=0.225, Thickness (in)=0.050