Product ID : W276
W276 Nichrome Ribbon [80% NI/20% CR], Thickness (in)=0.007, Width (in)=0.500, Thickness (mm)=0.178, Width (mm)=12.7, (ohms/cm)=0.00496
Description
More details on associated web page: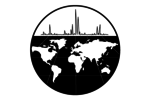 Nichrome Wire, Nickel Chromium Ribbon, Non-Magnetic Alloy for Heating Elements
Buy Nichrome Wire, Non Magnetic Ribbon for mass spectrometer heaters here. Choose from varying thickness, Nichrome filament wire sold by the foot.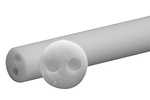 Two Hole Round Ceramic Tube Insulators
The following two hole alumina ceramic tube type insulators are available in six inch lengths.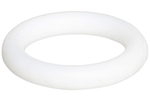 PTFE O-Rings
PTFE is a popular o-ring which is white in color. The PTFE o-rings are popular for use in applications which require a chemically resistant and non-compressible material.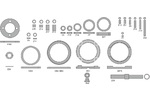 Ceramic Insulators for Thermo
The following alumina insulators are currently available for the Thermo instruments.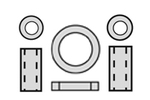 Ceramic Washer Insulators
A wide variety of alumina ceramic washers.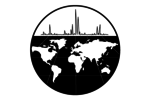 Molybdenum Wire and Ribbon
Molybdenum wire is used in a broad range of applications in many industries. Mandrels for making tungsten filaments along with leads, filament supports, and seals are among a few.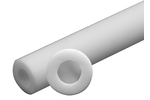 Single Hole Round Ceramic Tube Insulators
The tubes are constructed of a pure 99% alumina ceramic that has superior gas and vacuum tightness and excellent insulating properties even at elevated temperatures.