Product ID : VGI8
VGI8 Stepped ceramic, O.D.(in.)=.236, I.D.(in.)=.072, Thickness(in.)=.139
Description
More details on associated web pages: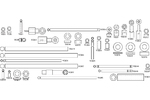 Ceramic Insulators for Fisons/VG
Replacement insulators for your VG mass spec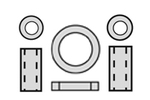 Ceramic Washer Insulators
A wide variety of alumina ceramic washers.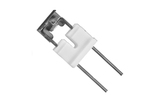 Waters/VG Autospec Filament
VG and Vestec Mass Spec filaments by SIS - ribbon design.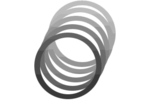 Copper Gaskets for HP Mass Specs
All gaskets are .080" thick.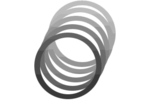 VG Copper Gaskets
Copper Gaskets for Vacuum Flanges
The below listed vacuum flange copper gaskets are made from OFHC copper.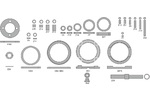 Ceramic Insulators for Thermo
The following alumina insulators are currently available for the Thermo instruments.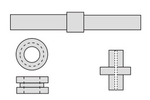 Other Ceramic Insulators
A variety of alumina insulators. Call for custom sizes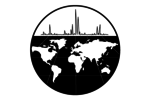 Tungsten Wire, Ribbon, Filament Wire for Electron Emitters, Heater Wire
Buy tungsten wire, ribbon for mass spectrometer heaters here. Choose from varying thickness, Tungsten filament wire sold by the foot.