Product ID : VGI41
VGI41 -, VG #=M702717AD1, Name=Ceramic Post Insulator, OD (in)=0.236, Thickness (in)=0.997
Description
More details on associated web pages: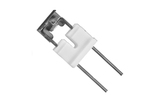 Waters/VG Autospec Filament
VG and Vestec Mass Spec filaments by SIS - ribbon design.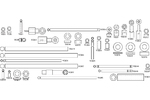 Ceramic Insulators for Fisons/VG
Replacement insulators for your VG mass spec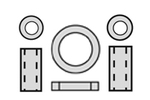 Ceramic Washer Insulators
A wide variety of alumina ceramic washers.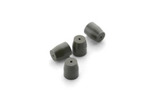 SGE Graphitized Vespel® Ferrules
Vespel® ferrules contain 15% graphite and are ideal for glass and fused silica capillary columns.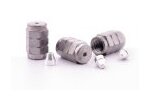 SGE Ferrules for GC
standard graphite ferrules (for GC applications)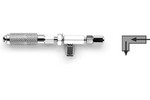 Brass Micro Control Valves (BMCV) - Manual operation
Features Back pressure regulator Low temperature to 100 °C Locknut for attachment to a mounting plate 1236282 : BMCV (Manual Operation), Configuration=L Single Outlet, Stem Length=n/a, Connection=1/16", Temp=100 C, Flow Rate=0-2000 mL/min, Pressure Rating=700 psi