Product ID : VGI16
VGI16 Ceramic Spacer, O.D.(in.)=.314, I.D.(in.)=.183, Thickness (in.)=.079
Description
More details on associated web pages: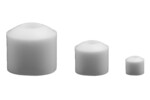 Alumina Fish Spine Beads - 99.5% Alumina
High quality alumina fish spine beads are used for electrical insulation of wires and leads.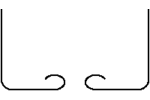 Filament Posts for Thermo/Finnigan 3200, OWA
Thermo filament posts are available to replace damaged or worn posts on the 3000 series and OWA filaments.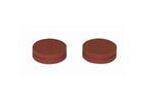 SGE Septa for Varian
GC septa by SGE for Varian.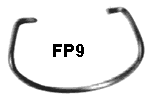 Thermo/Finnigan 4500 Retainer springs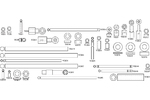 Ceramic Insulators for Fisons/VG
Replacement insulators for your VG mass spec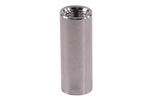 Koby Fitting - KF2
Standard fillings on filters are 1/4" NPT.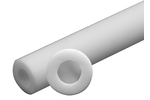 Single Hole Round Ceramic Tube Insulators
The tubes are constructed of a pure 99% alumina ceramic that has superior gas and vacuum tightness and excellent insulating properties even at elevated temperatures.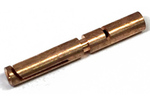 Push-On Crimp Contact/Thermocouples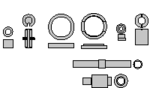 Thermo/Finnigan Ion Trap Ceramic Insulators
All insulators are constructed from high purity alumina ceramic.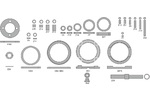 Ceramic Insulators for Thermo
The following alumina insulators are currently available for the Thermo instruments.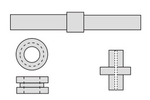 Other Ceramic Insulators
A variety of alumina insulators. Call for custom sizes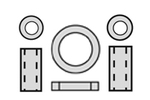 Ceramic Washer Insulators
A wide variety of alumina ceramic washers.