Product ID : VGI14
VGI14 -, Name=ceramic rod, OD (in)=0.108, Thickness (in)=2.283
Description
More details on associated web pages: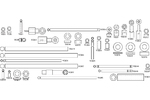 Ceramic Insulators for Fisons/VG
Replacement insulators for your VG mass spec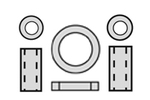 Ceramic Washer Insulators
A wide variety of alumina ceramic washers.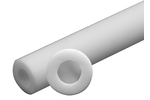 Single Hole Round Ceramic Tube Insulators
The tubes are constructed of a pure 99% alumina ceramic that has superior gas and vacuum tightness and excellent insulating properties even at elevated temperatures.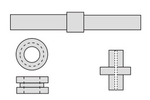 Other Ceramic Insulators
A variety of alumina insulators. Call for custom sizes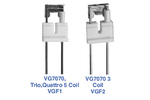 Waters/VG 7070, Trio, Quattro Filament
VG Mass Spec filaments by SIS - three and five coil.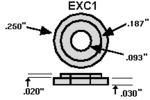 Extrel Source Insulators
Source insulators for Extrel mass spectrometers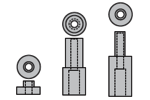 Stepped Insulators
Stepped insulators made from alumina ceramic.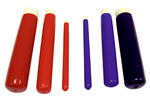 Spun Fiberglass Cleaning Brushes
Fiberglass brushes are manufactured from spun glass in two grades of material - coarse and fine.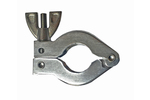 Wing-Nut Aluminum Clamp
Industry standard die-cast aluminum clamp.