Product ID : VGH1
VGH1 VG source heater, tantalum, Instrument Model=70-70; 12-12; 16; 305; ZAB SE
Description
More details on associated web pages: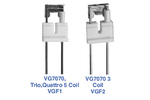 Waters/VG 7070, Trio, Quattro Filament
VG Mass Spec filaments by SIS - three and five coil.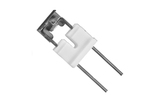 Waters/VG Autospec Filament
VG and Vestec Mass Spec filaments by SIS - ribbon design.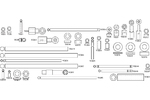 Ceramic Insulators for Fisons/VG
Replacement insulators for your VG mass spec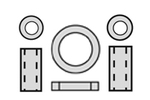 Ceramic Washer Insulators
A wide variety of alumina ceramic washers.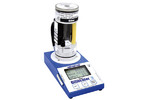 Gilibrator Primary Air Flow Calibrator
The new Gilibrator System from Gilian is an easy to use Primary Standard for the calibration of Air Sampling equipment.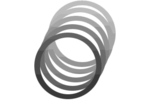 Copper and Gold Plated Cu Gaskets for Thermo/Finnigan MS
The following copper and gold plated copper gaskets are available for the vacuum flanges on Thermo/Finnigan mass spectrometers.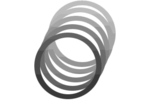 Copper Gaskets for HP Mass Specs
All gaskets are .080" thick.
Copper Gaskets for Vacuum Flanges
The below listed vacuum flange copper gaskets are made from OFHC copper.