Product ID : SC1812
SC1812 Source Heater Cartridge for Incos 50, 24V, 8W, Thermo #=55000-98005
Description
More details on associated web pages: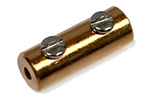 In-Line Connectors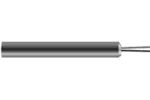 Thermo/Finnigan Source and Transfer Line Heaters
Heater cartridge No. SC2515 is used in the Finnigan 4000 source.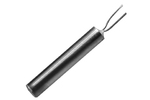 Thermo 4000 Source Heater Cartridge
This 24 volt, 50 watt heater cartridge is 1.5 inch long and has a diameter of 1/4 inch.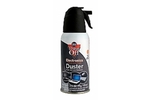 Disposable Dust-Off® XL
The world leader in dusting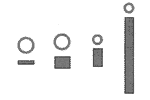 Ceramic Insulators for Thermo/Finnigan Incos Mass Spec
Alumina ceramics for the Incos 50 Source.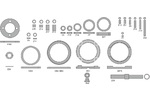 Ceramic Insulators for Thermo
The following alumina insulators are currently available for the Thermo instruments.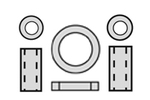 Ceramic Washer Insulators
A wide variety of alumina ceramic washers.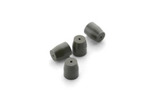 SGE Graphitized Vespel® Ferrules
Vespel® ferrules contain 15% graphite and are ideal for glass and fused silica capillary columns.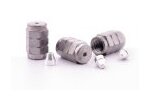 SGE Ferrules for GC
standard graphite ferrules (for GC applications)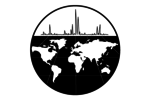 Nichrome Wire, Nickel Chromium Ribbon, Non-Magnetic Alloy for Heating Elements
Buy Nichrome Wire, Non Magnetic Ribbon for mass spectrometer heaters here. Choose from varying thickness, Nichrome filament wire sold by the foot.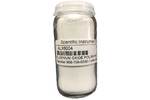 600 Grit Aluminum Oxide Cleaning Abrasive
The ALX6004 superfine aluminum oxide cleaning abrasive is the finest grit aluminum oxide abrasive.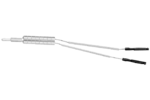 Thermo Incos 50B and XL PRT
This is a direct replacement for Thermo #55000-60085.