Product ID : QF40150MH20T
QF40150MH20T QF to Flexible Stainless Steel Metal Hose, A (in)=20, ID (in)=1 3/8, NW Flange Size=40
Description
More details on associated web pages: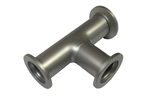 QF Stainless Steel Tees
Three NW flanges permit the union of several pump lines.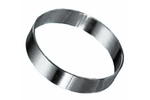 Overpressure Rings, 304 Stainless
For O-ring retention when operating at internal pressures exceeding atmospheric pressure.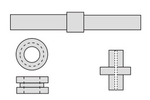 Other Ceramic Insulators
A variety of alumina insulators. Call for custom sizes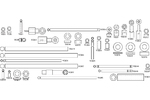 Ceramic Insulators for Fisons/VG
Replacement insulators for your VG mass spec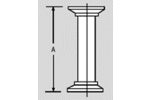 QF Nipples, 304 Stainless
Rigid metal extension for the union of vacuum fittings.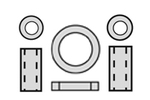 Ceramic Washer Insulators
A wide variety of alumina ceramic washers.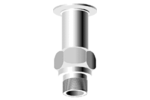 Stainless Welch Pump Adaptor
This stainless steel adaptor replaces the inlet hose connector and comes complete with a metal gasket.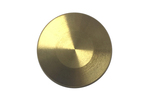 Blank Flanges in Brass, Aluminum and Stainless
In Brass and Aluminum and Stainless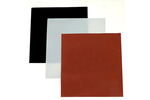 Viton®, PTFE, and Silicone Sheets
These sheets are particularly well suited for cutting your own gaskets and seals.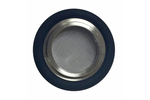 Centering Ring Assembly, 304 Stainless With Screen
Features Viton® O'Ring and 72 mesh screen.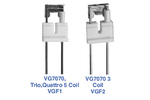 Waters/VG 7070, Trio, Quattro Filament
VG Mass Spec filaments by SIS - three and five coil.