Product ID : QF40150MH20T
QF40150MH20T QF to Flexible Stainless Steel Metal Hose, A (in)=20, ID (in)=1 3/8, NW Flange Size=40
Description
More details on associated web pages: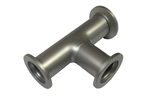 QF Stainless Steel Tees
Three NW flanges permit the union of several pump lines.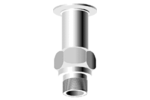 Stainless Welch Pump Adaptor
This stainless steel adaptor replaces the inlet hose connector and comes complete with a metal gasket.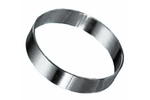 Overpressure Rings, 304 Stainless
For O-ring retention when operating at internal pressures exceeding atmospheric pressure.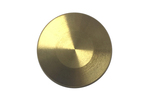 Blank Flanges in Brass, Aluminum and Stainless
In Brass and Aluminum and Stainless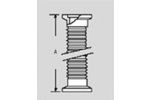 QF to Flexible SS Metal Hose
Thin Wall - 10", 20", 40" & Thick Wall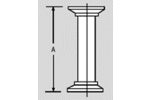 QF Nipples, 304 Stainless
Rigid metal extension for the union of vacuum fittings.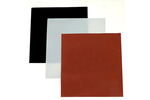 Viton®, PTFE, and Silicone Sheets
These sheets are particularly well suited for cutting your own gaskets and seals.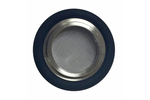 Centering Ring Assembly, 304 Stainless With Screen
Features Viton® O'Ring and 72 mesh screen.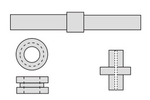 Other Ceramic Insulators
A variety of alumina insulators. Call for custom sizes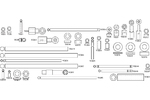 Ceramic Insulators for Fisons/VG
Replacement insulators for your VG mass spec