Product ID : QF40150MH20T
QF40150MH20T QF to Flexible Stainless Steel Metal Hose, A (in)=20, ID (in)=1 3/8, NW Flange Size=40
Description
More details on associated web pages: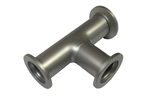 QF Stainless Steel Tees
Three NW flanges permit the union of several pump lines.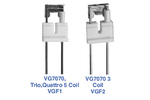 Waters/VG 7070, Trio, Quattro Filament
VG Mass Spec filaments by SIS - three and five coil.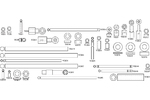 Ceramic Insulators for Fisons/VG
Replacement insulators for your VG mass spec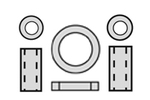 Ceramic Washer Insulators
A wide variety of alumina ceramic washers.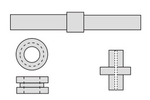 Other Ceramic Insulators
A variety of alumina insulators. Call for custom sizes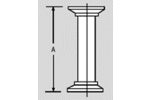 QF Nipples, 304 Stainless
Rigid metal extension for the union of vacuum fittings.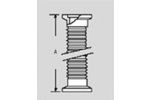 QF to Flexible SS Metal Hose
Thin Wall - 10", 20", 40" & Thick Wall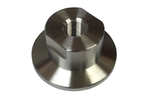 Adaptor Flange to 1/8" NPT in Stainless and Brass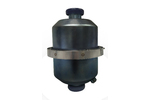 Stainless Steel Oil Mist Eliminator
Hermetic, Sealed, In-line Oil Mist Separator For Mechanical Vacuum Pumps.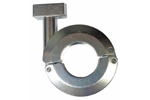 Quick Flange Clamp, Aluminum and Stainless
Quick action aluminum clamp with finger closure "T" knob for positive sealing of NW flanges.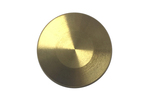 Blank Flanges in Brass, Aluminum and Stainless
In Brass and Aluminum and Stainless