Product ID : QF16X18NPTST
QF16X18NPTST -, Adaptive Tee To Female NPT Material=304 Stainless Steel, A=0.76, B=1.57
Description
More details on associated web pages: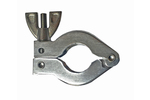 Wing-Nut Aluminum Clamp
Industry standard die-cast aluminum clamp.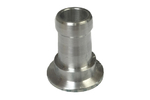 Hose Adaptor, Aluminum
For connecting rubber or plastic hose to NW flanges.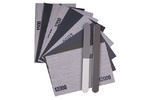 Micro-Mesh® Sheet Kits
Micro-Mesh® Craftsman Kits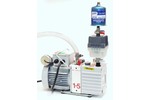 Vacuum Pump Exhaust Filter Kits for Edwards Vacuum Pumps - FK251
For Edwards models E2M0.7, E2M1, E2M1.5 pumps removes contaminants from vacuum pump exhaust.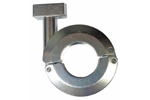 Quick Flange Clamp, Aluminum and Stainless
Quick action aluminum clamp with finger closure "T" knob for positive sealing of NW flanges.
Varian Thermocouple Vacuum Gauge Tube Model 531
Thermocouple gauges measure pressure in terms of the amount of heat that gas will conduct away from a hot wire.