Product ID : QF16075US
QF16075US Flange - Unbored Stub, Material=304 Stainless, A=0.75, B=0.75, NW Flange Size=16
Description
More details on associated web pages: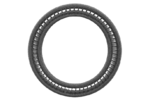 Agilent (Hewlett Packard) Probe Parts
SS4P4T Pump Out Valve and HP12 Probe Inlet Seal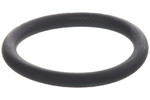 Viton® Composition O-Rings
O-Rings are available in five different materials from Scientific Instrument Services.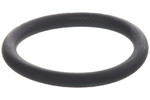 Replacement O-Ring
Replacement or spare O-rings for centering rings.
Varian 800 Thermocouple vacuum gauge control
The 800 Series Thermocouple Vacuum Gauge Controls are used for repeatable, stable pressure measurement in the 10 -3 Torr to 2 Torr range.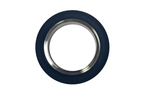 Centering Ring Assembly, 304 Stainless and Aluminum
Available with Viton® or Buna O-ring, this centering ring complete with O-ring should be used when joining any two NW flanges with a quick flange clamp.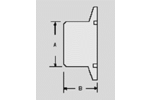 Flange - Unbored Stub in Stainless, Aluminum and Brass
In Stainless, Aluminum and Brass.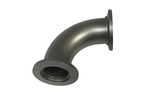 90 Degree Stainless Elbow
90 degree elbow for mating NW vacuum flanges.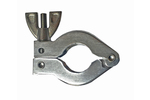 Wing-Nut Aluminum Clamp
Industry standard die-cast aluminum clamp.
Varian Thermocouple Vacuum Gauge Tube Model 531
Thermocouple gauges measure pressure in terms of the amount of heat that gas will conduct away from a hot wire.