Product ID : QF16075US
QF16075US Flange - Unbored Stub, Material=304 Stainless, A=0.75, B=0.75, NW Flange Size=16
Description
More details on associated web pages: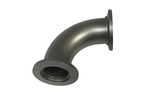 90 Degree Stainless Elbow
90 degree elbow for mating NW vacuum flanges.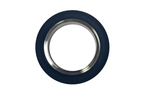 Centering Ring Assembly, 304 Stainless and Aluminum
Available with Viton® or Buna O-ring, this centering ring complete with O-ring should be used when joining any two NW flanges with a quick flange clamp.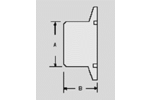 Flange - Unbored Stub in Stainless, Aluminum and Brass
In Stainless, Aluminum and Brass.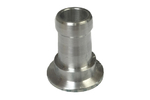 Hose Adaptor, Aluminum
For connecting rubber or plastic hose to NW flanges.
Varian Thermocouple Vacuum Gauge Tube Model 531
Thermocouple gauges measure pressure in terms of the amount of heat that gas will conduct away from a hot wire.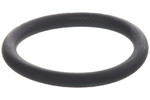 Viton® Composition O-Rings
O-Rings are available in five different materials from Scientific Instrument Services.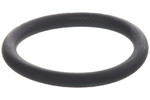 Replacement O-Ring
Replacement or spare O-rings for centering rings.
Varian 800 Thermocouple vacuum gauge control
The 800 Series Thermocouple Vacuum Gauge Controls are used for repeatable, stable pressure measurement in the 10 -3 Torr to 2 Torr range.