Product ID : PTB
PTB Platinum Resistance Thermometer Element, PRT, ceramic, Resistance at 0C=100, Temperature Range=-200 to 750, OD=0.059, Body (in)=1.00, Lead (in)=0.3
Description
More details on associated web pages: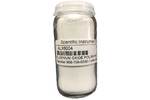 600 Grit Aluminum Oxide Cleaning Abrasive
The ALX6004 superfine aluminum oxide cleaning abrasive is the finest grit aluminum oxide abrasive.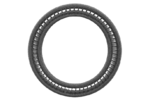 Agilent (Hewlett Packard) Probe Parts
SS4P4T Pump Out Valve and HP12 Probe Inlet Seal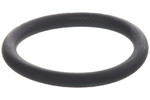 Viton® Composition O-Rings
O-Rings are available in five different materials from Scientific Instrument Services.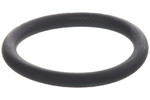 Replacement O-Ring
Replacement or spare O-rings for centering rings.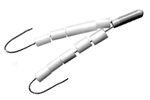 Perkin Elmer Q-Mass PRT Sensor
Replacement temperature sensor.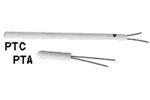 Platinum Resistance Thermometers for all instruments
These PRT elements can be used with precision laboratory and industrial instruments.