Product ID : NC1315
NC1315 Ceramic 15427, O.D.(in.)=.236, I.D.(in.)=.098, Thickness (in.)=.122
Description
More details on associated web pages: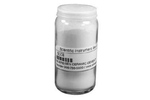 Sauereisen Ceramic Cement
A superior electrical insulation for Heaters, Elements and Furnaces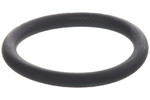 Viton® Composition O-Rings
O-Rings are available in five different materials from Scientific Instrument Services.
Stainless Steel In-Line Connector
S.I.S. supplies stainless steel connectors manufactured from type 316 stainless steel.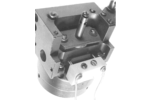 Thermo/Finnigan OWA and 3200 Ceramic Body Filament
Our ceramic body one piece construction provides maximum strength, is self-aligning, and will minimize filament sagging.
Agilent (Hewlett Packard) Ceramic Insulators
The following ceramic insulators are made from high purity alumina ceramic.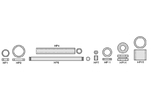 Ceramic Insulators for Agilent MS
Replacement insulators for Agilent mass spectrometers.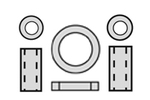 Ceramic Washer Insulators
A wide variety of alumina ceramic washers.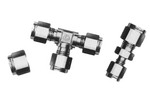 Swagelok® Fittings
A complete line of Brass and Stainless Steel Fittings for GC, MS and general laboratory use.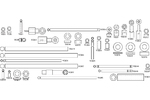 Ceramic Insulators for Fisons/VG
Replacement insulators for your VG mass spec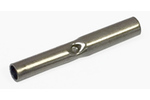 Nickel Alloy Instrumentation Connector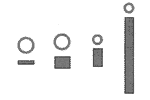 Ceramic Insulators for Thermo/Finnigan Incos Mass Spec
Alumina ceramics for the Incos 50 Source.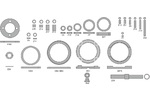 Ceramic Insulators for Thermo
The following alumina insulators are currently available for the Thermo instruments.