Product ID : JRZU1CS6
JRZU1CS6 Union, SS, bore 0.25 mm, 1/16in, 10-32, complete
Description
More details on associated web pages: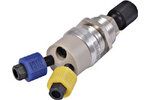 SIS HPLC Backpressure Regulators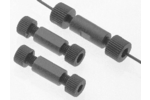 VICI PEEK™ Unions
Connect two pieces of 1/16" or 1/8" tubing.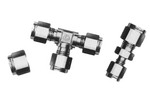 Swagelok® Fittings
A complete line of Brass and Stainless Steel Fittings for GC, MS and general laboratory use.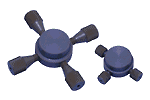 VICI PEEK High Pressure Crosses and Tees
Compatible with most organic solvents and buffers.