Product ID : JRZP1
JRZP1 Stainless Steel, Threads=, Type=Plug, Size=1/16" connections, pkg=1
Description
More details on associated web pages: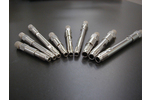 Imtakt Scherzo SM-C18 HPLC Column
Imtakt Sherzo SM-C18 HPLC Column Brochure and Ordering Information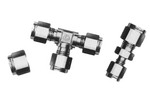 Swagelok® Fittings
A complete line of Brass and Stainless Steel Fittings for GC, MS and general laboratory use.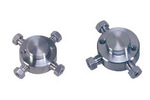 VICI Stainless Steel Crosses and Tees
HPLC SS Crosses and tees by VICI.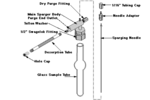 Purge and Trap Stainless Steel Purge Heads
The top fitting of both purge heads consists of a 1/16" fitting for the attachment of the sparging needle followed by needle adaptor to seal the needle in place and provide for the attachment of the purging gas line.