Product ID : JR061
JR061 Union, PEEK, 0.25 mm bore, body only
Description
More details on associated web pages: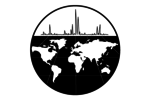 Waters ESI Source Parts
These products are compatible with the ESI Probe Capillary and Perlast O-Ring.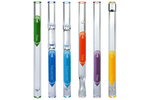 SGE GC Injection Port Liners
SGE offers a wide variety of injection port liners.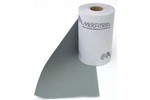 Micro-Mesh® Regular Rolls
Micro-Mesh® Regular Rolls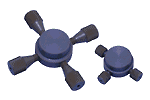 VICI PEEK High Pressure Crosses and Tees
Compatible with most organic solvents and buffers.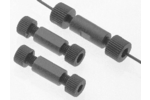 VICI PEEK™ Unions
Connect two pieces of 1/16" or 1/8" tubing.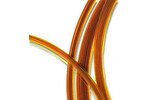 SGE Fused Silica Capillary Tubing


(Deactivated)
Essential Ingredient in Maintaining a High Performance Chromatographic System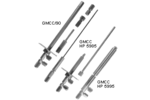 GC/MS Open Split Interface
SGE has developed an inexpensive system for interfacing glass or vitreous silica capillary columns to mass spectrometers (MS).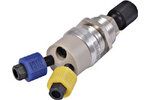 SIS HPLC Backpressure Regulators