Product ID : HP7
HP7 Contact Insulator, O.D.(in.)=.122, I.D.(in.)=.063, Thickness (in.)=.152
Description
More details on associated web pages:
Agilent (Hewlett Packard) Ceramic Insulators
The following ceramic insulators are made from high purity alumina ceramic.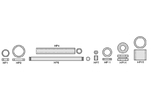 Ceramic Insulators for Agilent MS
Replacement insulators for Agilent mass spectrometers.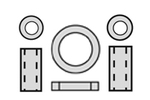 Ceramic Washer Insulators
A wide variety of alumina ceramic washers.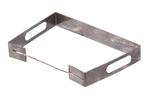 Agilent 5989 Filaments
Filaments for your Agilent 5989 mass spectrometer.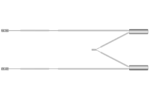 Agilent 5985 Source Heater Assembly
Replacement source heater for the 5985.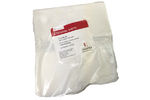 Disposable Lint Free Essential Cloths/Wipes
Wipes are disposable, 100% cellulose, lint-free cloths designed for cleaning areas where non-contamination is essential.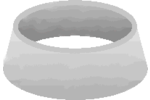 PTFE, Glass Filled PTFE Ferrule for Ion Gauge Tubes
These 3/4" PTFE Ferrules are used to install Ion Gauge Tubes.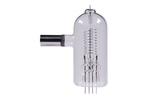 Agilent (Hewlett Packard) Mass Spec Ion Gauge Tubes
Our standard G75K Bayard-Alpert ion gauge tube will fit all models of HP mass specs except the HP5989 MS Engine.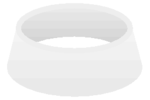 PTFE Ferrules for Ion Gauge Tubes
They are available in two compositions, PTFE and Glass filled PTFE.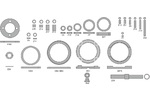 Ceramic Insulators for Thermo
The following alumina insulators are currently available for the Thermo instruments.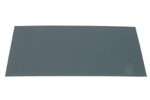 Micro-Mesh® Regular Sheets
Micro-Mesh® Regular Sheets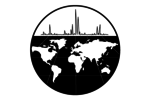 O Rings for VG Mass Spectrometers
Viton® O-Rings in many sizes.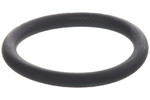 Viton® Composition O-Rings
O-Rings are available in five different materials from Scientific Instrument Services.