Product ID : HP15
HP15 Draw Out Sleeve Ceramic, O.D.(in.)=.433, I.D.(in.)=.344, Thickness (in.)=.375
Description
More details on associated web pages:
Agilent (Hewlett Packard) Ceramic Insulators
The following ceramic insulators are made from high purity alumina ceramic.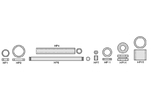 Ceramic Insulators for Agilent MS
Replacement insulators for Agilent mass spectrometers.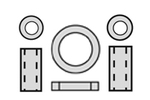 Ceramic Washer Insulators
A wide variety of alumina ceramic washers.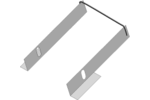 Agilent/HP MS 5970 MSD® and 599X Series Filament
New filaments for your Agilent 5970 MSD.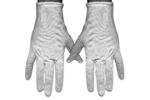 Nylon Gloves
Nylon, lint free, durable, and ambidextrous.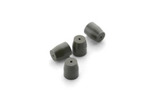 SGE Graphitized Vespel® Ferrules
Vespel® ferrules contain 15% graphite and are ideal for glass and fused silica capillary columns.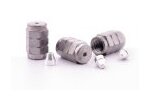 SGE Ferrules for GC
standard graphite ferrules (for GC applications)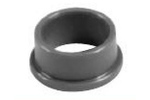 Vespel® Repeller Insulator
Vespel® Repeller Insulator for Agilent.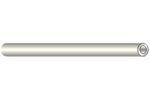 Agilent(Hewlett Packard) Lead Protector for Source Leads
Are available in both quartz and ceramic.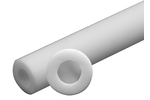 Single Hole Round Ceramic Tube Insulators
The tubes are constructed of a pure 99% alumina ceramic that has superior gas and vacuum tightness and excellent insulating properties even at elevated temperatures.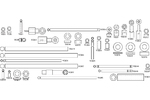 Ceramic Insulators for Fisons/VG
Replacement insulators for your VG mass spec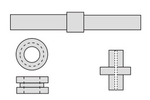 Other Ceramic Insulators
A variety of alumina insulators. Call for custom sizes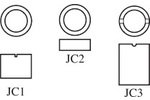 JEOL Ceramic Insulators
Replacement insulators for your JEOL MS.