Product ID : GG050025
GG050025 Gold Wire Ring Vacuum Gasket, ID (in)=0.50, ID (mm)=12.7, Diameter (in)=0.025, Diameter (mm)=0.63
Description
More details on associated web pages: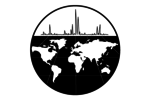 Gold Wire Ring Vacuum Gaskets
Pure Gold (99.99%) wire ring vacuum gaskets are available in four diameters of wire. Custom manufactured by SIS.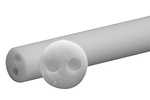 Two Hole Round Ceramic Tube Insulators
The following two hole alumina ceramic tube type insulators are available in six inch lengths.