Product ID : FS3607515N20
FS3607515N20 Electrospray: Uncoated Fused-silica PicoTips, Tube OD (um)=360, Tube ID (um)=75, Nominal Tip ID (um)=15+-1.5, Flow Range (nL/min)=200-500, pkg of=20
Description
More details on associated web pages:
New Objective Electrospray Fused Silica PicoTips™
Nanospray / Electrospray tips available from Scientific Instrument Services, Inc.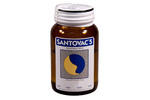 Santovac 5 polyphenyl ether vacuum pump fluid
Santovac 5 is the industry standard oil for diffusion pump.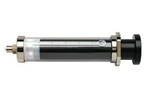 Gas Tight 10 µL to 500 µL Syringes
Plungers are interchangeable on these syringes.
New Objective PicoFrit® Columns
PicoFrit® - columns eliminates band broadening, sprays directly for columns to inlet minimizing post column loss.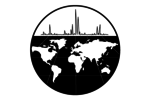 Upchurch® Scientific Fittings and Connectors