Product ID : FS3607515D5
FS3607515D5 Electrospray: Distal coated Fused-silica PicoTips, Tube OD (um)=360, Tube ID (um)=75, Nominal Tip ID (um)=15+-1.5, Flow Range (nL/min)=200-500, pkg of=5
Description
More details on associated web pages:
New Objective Electrospray Fused Silica PicoTips™
Nanospray / Electrospray tips available from Scientific Instrument Services, Inc.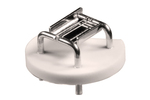 Thermo, Varian Saturn, Agilent, Teledyne & Hitachi Ion Trap Filaments
Quality replacement filaments for your Ion Trap mass spectrometer. For Saturn model 2000, 2100, 2200 series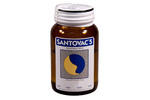 Santovac 5 polyphenyl ether vacuum pump fluid
Santovac 5 is the industry standard oil for diffusion pump.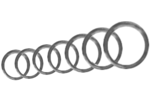 O Rings for Thermo/Finnigan Mass Specs
all types and sizes of O-Rings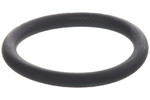 Viton® Composition O-Rings
O-Rings are available in five different materials from Scientific Instrument Services.