Product ID : FS360508D5
FS360508D5 Electrospray: Distal coated Fused-silica PicoTips, Tube OD (um)=360, Tube ID (um)=50, Nominal Tip ID (um)=8+-1.0, Flow Range (nL/min)=50-300, pkg of=5
Description
More details on associated web pages:
New Objective Electrospray Fused Silica PicoTips™
Nanospray / Electrospray tips available from Scientific Instrument Services, Inc.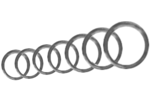 O Rings for Thermo/Finnigan Mass Specs
all types and sizes of O-Rings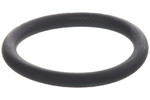 Viton® Composition O-Rings
O-Rings are available in five different materials from Scientific Instrument Services.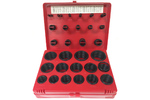 O-Ring Kits
This convenient o-ring kit contains 30 of the most popular sizes, for a total of 380 o-rings, in one convenient kit.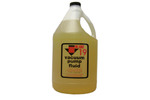 Inland® 19 Rough Pump Oil
Inland rough pump oil is ideal for use in all models of vacuum pumps including Adixen, Edwards, and Welch.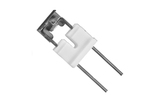 Waters/VG Autospec Filament
VG and Vestec Mass Spec filaments by SIS - ribbon design.