Product ID : EXC1
EXC1 Ceramic Insulator, O.D.(in.)=.250, I.D.(in.)=.093, Thickness(in.)=.050
Description
More details on associated web pages: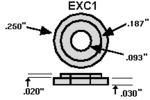 Extrel Source Insulators
Source insulators for Extrel mass spectrometers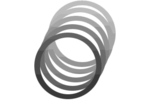 Copper and Gold Plated Cu Gaskets for Thermo/Finnigan MS
The following copper and gold plated copper gaskets are available for the vacuum flanges on Thermo/Finnigan mass spectrometers.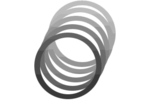 VG Copper Gaskets
Copper Gaskets for Vacuum Flanges
The below listed vacuum flange copper gaskets are made from OFHC copper.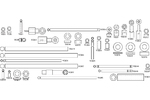 Ceramic Insulators for Fisons/VG
Replacement insulators for your VG mass spec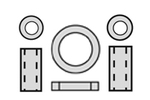 Ceramic Washer Insulators
A wide variety of alumina ceramic washers.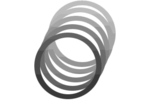 Copper Gaskets for HP Mass Specs
All gaskets are .080" thick.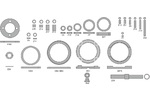 Ceramic Insulators for Thermo
The following alumina insulators are currently available for the Thermo instruments.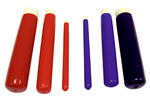 Spun Fiberglass Cleaning Brushes
Fiberglass brushes are manufactured from spun glass in two grades of material - coarse and fine.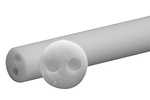 Two Hole Round Ceramic Tube Insulators
The following two hole alumina ceramic tube type insulators are available in six inch lengths.