Product ID : DOWNLOAD
DOWNLOAD Electronic Download Option. Add this if you are in a rush and want an electronic download e-mailed to you IN ADDITION to a CD and manual being shipped to you. Warning: the download is large ~ 800 MB.
Description
More details on associated web page: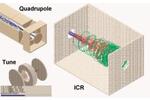 SIMION® 8.1


(Ordering Information)
The Industry Standard in Particle Optics Simulation Software Description Design new instruments or improve the sensitivity of existing instruments. Mass spectrometers and other ion optics lens systems. Calculate electric and magnetic fields from 2D & 3D models Calculate charged particle trajectories Visualize, optimize, and analyze results Extensible user programming for crazy flexibility. Free basic tech support, phone/e-mail/message board. Widely commercially and in academia, including by...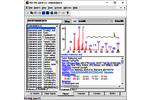 NIST 14 Mass Spectral Library


(2014/EPA/NIH)
Identify your EI and MS/MS mass spectra with NIST 14, the world's most trusted library of mass spectra and search software. Compatible with most MS data systems, including Agilent and Thermo. Upgrade from any previous version. Buy, upgrade, or call SIS tech support.