Product ID : CFSG03025025A
CFSG03025025A GC Capillary Column, ValcoBond, VB-WAX, ID (mm)=0.25, Length (m)=30, df (um)=0.25, Temp Range (C)=20 to 250/260
Description
More details on associated web page: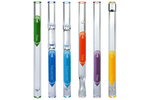 SGE GC Injection Port Liners
SGE offers a wide variety of injection port liners.
ValcoBond VB-5 (5%-Phenyl)-methylpolysiloxane GC Capillary Columns
Features: Nonpolar Low bleed MS certified High temperature limits (360/370 °C) Excellent inertness Bonded & cross-linked Solvent rinsable Equivalent to USP Phase G27 Guaranteed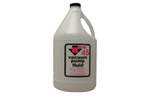 Inland 45 Mechanical Pump Oil
Inland 45 is the highest quality rough pump oil you can use for your mass spectrometer.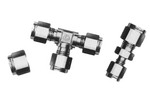 Swagelok® Fittings
A complete line of Brass and Stainless Steel Fittings for GC, MS and general laboratory use.