Product ID : CFSB03025025B
CFSB03025025B GC Capillary Column, ValcoBond, VB-5, ID (mm)=0.25, Length (m)=30, df (um)=0.25, Temp Range (C)=-60 to 360/370
Description
More details on associated web page:
ValcoBond® VB-5 GC Capillary Columns

Features: Nonpolar Low bleed MS certified High temperature limits (360/370 °C) Excellent inertness Bonded & cross-linked Solvent rinsable Equivalent to USP Phase G27 Guaranteed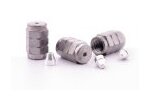 SGE Ferrules for GC
standard graphite ferrules (for GC applications)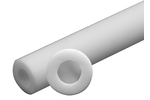 Single Hole Round Ceramic Tube Insulators
The tubes are constructed of a pure 99% alumina ceramic that has superior gas and vacuum tightness and excellent insulating properties even at elevated temperatures.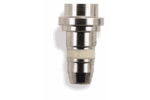 DeTech 2312 Electron Multiplier for Thermo
For instruments: Thermo/Finnigan GCQ™, LCQ™, LTQ™, MSQ™, PolarisQ™, Magnum, SSQ®/TSQ® 7000, Orbitrap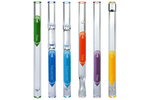 SGE GC Injection Port Liners
SGE offers a wide variety of injection port liners.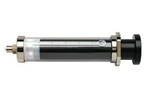 Gas Tight 10 µL to 500 µL Syringes
Plungers are interchangeable on these syringes.
ValcoBond VB-5 (5%-Phenyl)-methylpolysiloxane GC Capillary Columns
Features: Nonpolar Low bleed MS certified High temperature limits (360/370 °C) Excellent inertness Bonded & cross-linked Solvent rinsable Equivalent to USP Phase G27 Guaranteed
ValcoBond VB-35 (35-Phenyl)-methylpolysiloxane GC Capillary Columns
Features: Midpolarity Low bleed MS certified High temperature limits (340/360 °C) Excellent inertness Bonded & cross-linked Solvent rinsable Equivalent to USP Phase G42 Guaranteed