Product ID : B27158466
B27158466 Agilent 597x co-seal
Description
More details on associated web pages: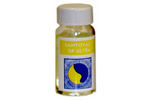 Santovac 5P Ultra and polyphenyl ether vacuum pump fluid
Santovac 5P Ultra has the same properties of Santovac 5 but guarantees minimal amounts of the 3 and 4 ring polyphenyl ethers; less than .02% and .1% respectively and for ultra-clean applications such as mass spectrometry.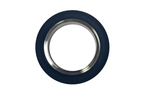 Centering Ring Assembly, 304 Stainless and Aluminum
Available with Viton® or Buna O-ring, this centering ring complete with O-ring should be used when joining any two NW flanges with a quick flange clamp.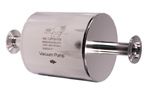 Coaxial Foreline Traps with fittings
The CFT Series traps are an effective design, which reduces mechanical pump backstreaming to the vacuum chamber.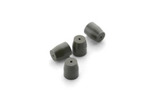 SGE Graphitized Vespel® Ferrules
Vespel® ferrules contain 15% graphite and are ideal for glass and fused silica capillary columns.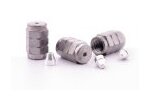 SGE Ferrules for GC
standard graphite ferrules (for GC applications)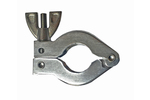 Wing-Nut Aluminum Clamp
Industry standard die-cast aluminum clamp.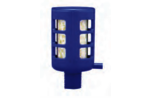 Balston Exhaust Filters for Non-Hazardous/Non-Corrosive Applications
Vacuum pump inlet and exhaust filters by Balston.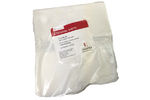 Disposable Lint Free Essential Cloths/Wipes
Wipes are disposable, 100% cellulose, lint-free cloths designed for cleaning areas where non-contamination is essential.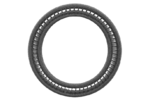 Agilent (Hewlett Packard) Probe Parts
SS4P4T Pump Out Valve and HP12 Probe Inlet Seal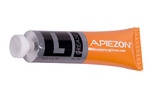 Apiezon® L Greases
All stopcocks and movable joints in a high vacuum system must be satisfactorily lubricated, yet leak proof.