Product ID : A36001129
A36001129 Blade Kit, for E2M2
Description
More details on associated web pages: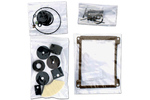 Edwards Vacuum Pump Maintenance Kits
Edwards pumps are designed to give long, trouble-free service.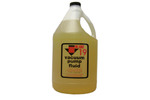 Inland® 19 Rough Pump Oil
Inland rough pump oil is ideal for use in all models of vacuum pumps including Adixen, Edwards, and Welch.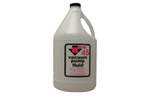 Inland 45 Mechanical Pump Oil
Inland 45 is the highest quality rough pump oil you can use for your mass spectrometer.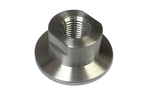 Flange Adaptor to ¼" NPT, 304 Stainless Steel, Brass, Aluminum
In Aluminum, Stainless Steel, and Brass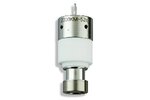 DeTech 2300KM Multiplier for Agilent 5971/A & 5972/A MSD with K&M optics, Bruker Esquire
For instruments: Agilent 5971/A MSD with K&M optics, Agilent 5972/A MSD with K&M optics, Bruker Esquire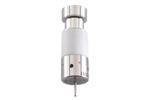 Electron Multipliers, DeTech 2300 Multipliers for Agilent 5975/5973/597X/1100
Get a DeTech 2300 Electron Multiplier here. Used in Agilent 5975 MSD (without TAD)/5973/5972/5971/5970/1100 LC-MSD mass spectrometers and backed by a 100% no-nonsense warranty. Developed by Detector Technology, Inc.