Product ID : 781026
781026 Desorption Tube Needle, Tip Style=20 deg point, Needle Length (mm)=50, OD (mm)=0.50, ID (mm)=0.25
Description
More details on associated web page: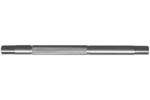 Short Path Thermal Desorption Tubes
After conditioning and sample loading, the ends of the tubes are fitted with stainless steel caps with seals to maintain the integrity of the medium and sample.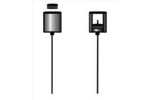 Needles for the Short Path Thermal Desorption System
In the Short Path Thermal Desorption System, the needle serves as the transfer line for sample introduction into the Gas Chromatograph from the Glass Lined Thermal Desorption Tube containing the samples being analyzed.
SGE Stainless Steel Chromatography Tubing
The SGE annealed type 304 chromatography stainless steel is a high quality material that is specially produced and cleaned for chromatography use.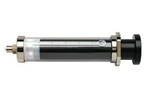 Gas Tight 10 µL to 500 µL Syringes
Plungers are interchangeable on these syringes.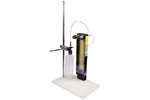 SIS Purge and Trap System
The Purge and Trap System consists of two single-ball rotameters with adjustable needle valve mounted on a nylon plastic base with an 18" long mounting rod support.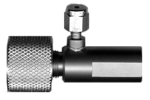 Thermal Desorption Sample Loader
This device is used to inject or load liquid samples directly into the S.I.S. Thermal Desorption Tubes, forcing the syringe contents onto the adsorbent resins in the desorption tube without any loss of sample due to back evaporation.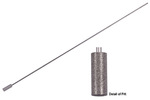 Stainless Steel Metal Frit Spargers for the Purge & Trap System
The stainless steel metal frit spargers have been designed for use with the S.I.S. purge and trap system.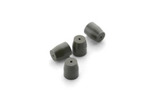 SGE Graphitized Vespel® Ferrules
Vespel® ferrules contain 15% graphite and are ideal for glass and fused silica capillary columns.