Product ID : 52610
52610 minor kit for 2004A
Description
More details on associated web pages:
Adixen Vacuum Pump Maintenance Kits

To simplify pump maintenance in the field, Adixen offers field maintenance kits. A Minor Maintenance Kit contains all necessary O-rings, shaft seals and gaskets normally required for internal pump repair.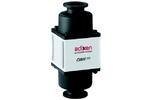 Oil Mist Eliminators
Reduce chance of computer head crashes and Prevent carcinogenic and caustic fume emissions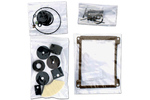 Edwards Vacuum Pump Maintenance Kits
Edwards pumps are designed to give long, trouble-free service.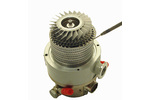 Turbomolecular Pump Repair Kits
Repair kits for Pfeiffer, Leybold, Varian, & Edwards Turbo Pumps