Product ID : 4383
4383 Liquid Crystal Thermometer: 25 C to 100 C, 5 C increments, 10/pack
Description
More details on associated web page: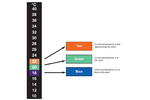 Telatemp Liquid Crystal Thermometers
For continuous visual monitoring of surface temperatures from -22°F to 248°F (-30°C to120°C)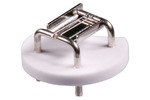 Filament Repair Services for Mass Spectrometers
Mass Spectrometer filaments and heaters can be repaired and restored to a like-new condition at S.I.S.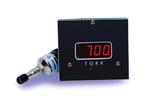 Digivac Bench Top Vacuum Gauge Model 801W
The Digivac Vacuum Gauge Model 801W is a panel mount drop in replacement for Varian 801 with wide range and 2 optional SPDT controls.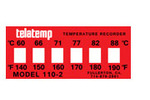 Telatemp Model 110 Irreversible Temperature Labels
Contain six temperature sensitive increments that turn irreversibly black at the rated temperature.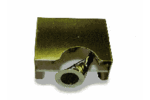 DeTech 382 Electron Multiplier for Varian Saturn™ 2000, Varian 4000 Ion Trap
For instruments: Varian Saturn™ 2000, Varian 4000 Ion Trap