Product ID : 1402K09
1402K09 -, OEM=Welch, Part Type=Kits, Description=Kit;Repair;Minor;1402N, Pump Models=1402
Description
More details on associated web page: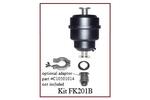 S.I.S. All-In-One Two Stage Vacuum Pump Filter Kits - for Edwards
6.25" high, low cost, combined oil mist eliminator and charcoal filter proven effective for removing volatile and semi-volatile organics from exhaust of vacuum pumps.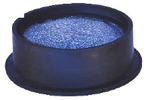 Replacement Charcoal Filter Element
The filter elements in the SIS Charcoal Filters are low in cost and disposable.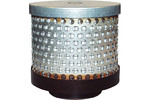 Coalescing Filter Replacement Element
GL915R : Replacement Coalescing Filter Element (Oil Mist Eliminator) for SIS All-In-One Filter