Product ID : 073450
073450 SGE Ferrules, Material=SilTite, Column Size (I.D.)=0.1-0.25 mm, Hole Size=0.4 mm, Pack of=10**
Description
More details on associated web pages: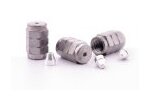 SGE Ferrules for GC
standard graphite ferrules (for GC applications)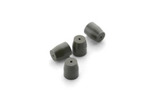 SGE Graphitized Vespel® Ferrules
Vespel® ferrules contain 15% graphite and are ideal for glass and fused silica capillary columns.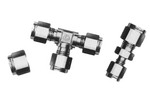 Swagelok® Fittings
A complete line of Brass and Stainless Steel Fittings for GC, MS and general laboratory use.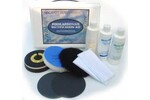 Micro-Mesh® Polycarbonate Rectification Kit
Micro-Mesh® Acrylic Plastic Restoration Kits for use with power tools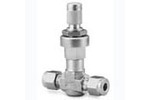 Fine Metering Valves
Fine metering valves are designed to precisely control gas and liquid flow rates in laboratory instruments.
SGE Stainless Steel Chromatography Tubing
The SGE annealed type 304 chromatography stainless steel is a high quality material that is specially produced and cleaned for chromatography use.