Product ID : 073221
073221 SGE Ferrules, Material=SilTite, Column Size (I.D.)=0.32mm, Hole Size=0.5 mm, Pack of=10
Description
More details on associated web pages: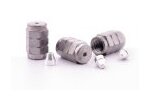 SGE Ferrules for GC
standard graphite ferrules (for GC applications)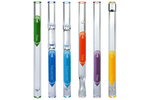 SGE GC Injection Port Liners
SGE offers a wide variety of injection port liners.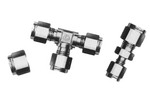 Swagelok® Fittings
A complete line of Brass and Stainless Steel Fittings for GC, MS and general laboratory use.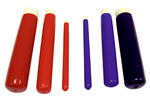 Spun Fiberglass Cleaning Brushes
Fiberglass brushes are manufactured from spun glass in two grades of material - coarse and fine.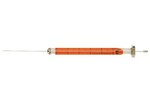 SGE Autosampler Syringes
Autosampler Syringes available in dual and cone tip.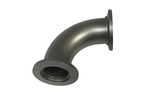 90 Degree Stainless Elbow
90 degree elbow for mating NW vacuum flanges.