Product ID : 073113
073113 SGE Ferrules, Material=15% graphite/85% Vespel, Column Size (I.D.)=0.53 mm, Hole Size=0.8 mm, Pack of=10
Description
More details on associated web pages: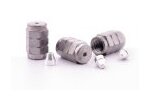 SGE Ferrules for GC
standard graphite ferrules (for GC applications)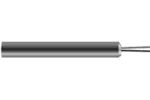 Thermo/Finnigan Source and Transfer Line Heaters
Heater cartridge No. SC2515 is used in the Finnigan 4000 source.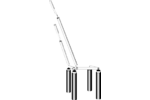 Thermo/Finnigan TSQ®70, 700 Source Heater
The heater source for the Finnigan TSQ70, 700 includes 4 cartridge heaters, ceramic insulators, leads and connectors.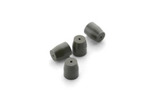 SGE Graphitized Vespel® Ferrules
Vespel® ferrules contain 15% graphite and are ideal for glass and fused silica capillary columns.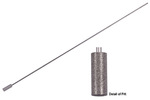 Stainless Steel Metal Frit Spargers for the Purge & Trap System
The stainless steel metal frit spargers have been designed for use with the S.I.S. purge and trap system.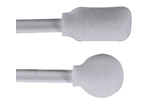 Swabs and Applicators
Variety of swabs and applicators for specialized cleaning tasks. Non-abrasive and absorbent. Dispense liquids evenly.
ESCAL Calibration Compound for Electrospray Ion Sources
This mixture covers a wide mass range from 195 to 1922.