Product ID : 073111
073111 SGE Ferrules, Material=15% graphite/85% Vespel, Column Size (I.D.)=0.32 mm, Hole Size=0.5 mm, Pack of=10
Description
More details on associated web pages: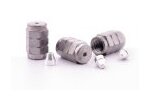 SGE Ferrules for GC
standard graphite ferrules (for GC applications)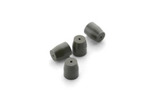 SGE Graphitized Vespel® Ferrules
Vespel® ferrules contain 15% graphite and are ideal for glass and fused silica capillary columns.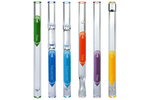 SGE GC Injection Port Liners
SGE offers a wide variety of injection port liners.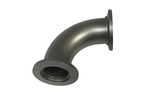 90 Degree Stainless Elbow
90 degree elbow for mating NW vacuum flanges.