Product ID : 072671
072671 SGE Ferrules, Material=15% graphite/85% Vespel, Column Size (I.D.)=0.45-0.53 mm, Hole Size=0.8 mm, Pack of=10
Description
More details on associated web pages: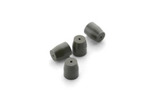 SGE Graphitized Vespel® Ferrules
Vespel® ferrules contain 15% graphite and are ideal for glass and fused silica capillary columns.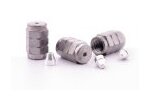 SGE Ferrules for GC
standard graphite ferrules (for GC applications)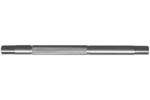 Short Path Thermal Desorption Tubes
After conditioning and sample loading, the ends of the tubes are fitted with stainless steel caps with seals to maintain the integrity of the medium and sample.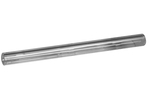 GC Injection Port Liners for Agilent 5890
The injection port liners for the Agilent 5890 GC.