Product ID : 072601
072601 SGE Ferrules, Material=100% graphite, Column Size (I.D.)=for 1/4" O.D. packed columns, Hole Size=1/4", Pack of=10
Description
More details on associated web pages: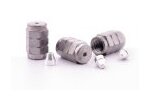 SGE Ferrules for GC
standard graphite ferrules (for GC applications)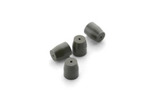 SGE Graphitized Vespel® Ferrules
Vespel® ferrules contain 15% graphite and are ideal for glass and fused silica capillary columns.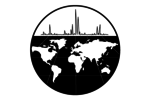 Photonis 30140 Multiplier (4870V) for Thermo/Finnigan SOLA ICP, Jarrel Ash ICP MS, Thermo Elemental, VG Plasma, VG Elemental
For instruments: Thermo/Finnigan SOLA ICP, Thermo Elemental / Jarrel Ash ICP MS, VG Elemental / Thermo Elemental VG Plasma Quad PQ2+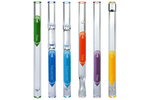 SGE GC Injection Port Liners
SGE offers a wide variety of injection port liners.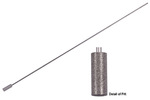 Stainless Steel Metal Frit Spargers for the Purge & Trap System
The stainless steel metal frit spargers have been designed for use with the S.I.S. purge and trap system.