Product ID : 062478
062478 Polymide Coated Fused Silica Capillary Tubing [Undeactivated], Length(m)=10, ID(mm)=0.320, OD(mm)=0.430
Description
More details on associated web pages: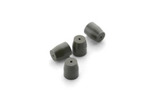 SGE Graphitized Vespel® Ferrules
Vespel® ferrules contain 15% graphite and are ideal for glass and fused silica capillary columns.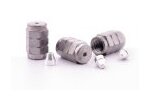 SGE Ferrules for GC
standard graphite ferrules (for GC applications)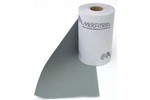 Micro-Mesh® Regular Rolls
Micro-Mesh® Regular Rolls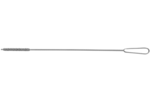 Cleaning Brushes
For cleaning inside Silco Coated desorption tubes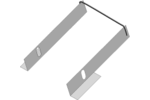 Agilent/HP MS 5970 MSD® and 599X Series Filament
New filaments for your Agilent 5970 MSD.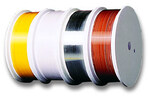 SGE Fused Silica Capillary Tubing


(Undeactivated)
Used in a wide range of capillary GC and LC applications.