Product ID : 0624250
0624250 PEEKSIL, Tubing Type=1/16", Length(mm)=500, ID(mm)=0.05, PK=2
Description
More details on associated web pages: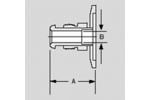 QF To Male VCR¨- 304 Stainless Steel
Stainless Steel QF To Male VRC"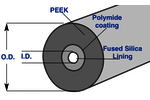 SGE PEEKsil™ Tubing
PEEKsil is polymer-sheathed fused silica tubing with an effective outside diameter of 1/32" or 1/16", and now in 0.36 mm.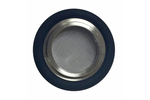 Centering Ring Assembly, 304 Stainless With Screen
Features Viton® O'Ring and 72 mesh screen.
Varian 800 Thermocouple vacuum gauge control
The 800 Series Thermocouple Vacuum Gauge Controls are used for repeatable, stable pressure measurement in the 10 -3 Torr to 2 Torr range.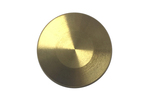 Blank Flanges in Brass, Aluminum and Stainless
In Brass and Aluminum and Stainless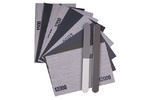 Micro-Mesh® Sheet Kits
Micro-Mesh® Craftsman Kits
Varian Thermocouple Vacuum Gauge Tube Model 531
Thermocouple gauges measure pressure in terms of the amount of heat that gas will conduct away from a hot wire.