Product ID : 0355431
0355431 for Agilent and Shimadzu, Needle Length (mm)=42, Gauge=23, OD(mm)=0.63, ID(mm)=0.11, Tip Style=Cone, Needle Treatment=US
Description
More details on associated web pages:
SGE Diamond MS Syringes
The unique design of Diamond MS syringes.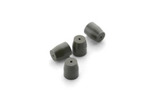 SGE Graphitized Vespel® Ferrules
Vespel® ferrules contain 15% graphite and are ideal for glass and fused silica capillary columns.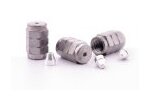 SGE Ferrules for GC
standard graphite ferrules (for GC applications)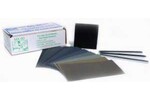 Micro-Mesh® Metal Finishing Kit
Micro-Mesh® kit for polishing stainless steel, copper, brass, bronze, aluminum and other soft metals to a mirror finish.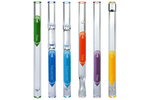 SGE GC Injection Port Liners
SGE offers a wide variety of injection port liners.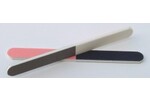 Micro-Mesh® 5/8" x 5-3/4" 4 Way Buffer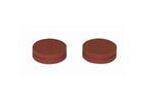 SGE Septa for Varian
GC septa by SGE for Varian.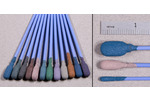 Micro-Mesh® Sanding Swabs
The Micro-Mesh® Swabs are used for anything from polymer clay to porcelain, plastics, and more.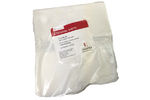 Disposable Lint Free Essential Cloths/Wipes
Wipes are disposable, 100% cellulose, lint-free cloths designed for cleaning areas where non-contamination is essential.