Product ID : 0355431
0355431 for Agilent and Shimadzu, Needle Length (mm)=42, Gauge=23, OD(mm)=0.63, ID(mm)=0.11, Tip Style=Cone, Needle Treatment=US
Description
More details on associated web pages: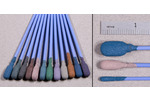 Micro-Mesh® Sanding Swabs
The Micro-Mesh® Swabs are used for anything from polymer clay to porcelain, plastics, and more.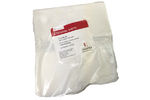 Disposable Lint Free Essential Cloths/Wipes
Wipes are disposable, 100% cellulose, lint-free cloths designed for cleaning areas where non-contamination is essential.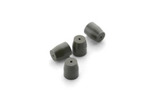 SGE Graphitized Vespel® Ferrules
Vespel® ferrules contain 15% graphite and are ideal for glass and fused silica capillary columns.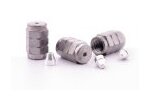 SGE Ferrules for GC
standard graphite ferrules (for GC applications)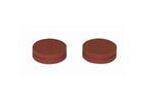 SGE Septa for Varian
GC septa by SGE for Varian.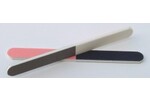 Micro-Mesh® 5/8" x 5-3/4" 4 Way Buffer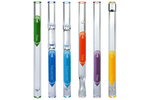 SGE GC Injection Port Liners
SGE offers a wide variety of injection port liners.
SGE Diamond MS Syringes
The unique design of Diamond MS syringes.