Product ID : 031405
031405 Sparging Needle, pkg of=5, Length (cm)=11.5, OD (mm)=0.50, ID (mm)=0.25
Description
More details on associated web page: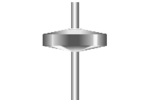 Purge and Trap Sparging Needles
A variety of lengths of the stainless steel sparging needles are available for the S.I.S. Purge & Trap system.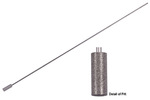 Stainless Steel Metal Frit Spargers for the Purge & Trap System
The stainless steel metal frit spargers have been designed for use with the S.I.S. purge and trap system.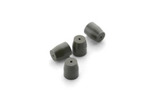 SGE Graphitized Vespel® Ferrules
Vespel® ferrules contain 15% graphite and are ideal for glass and fused silica capillary columns. Small Sample Spatula
For loading small samples into Silco Coated desorption tubes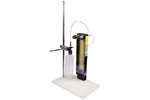 SIS Purge and Trap System
The Purge and Trap System consists of two single-ball rotameters with adjustable needle valve mounted on a nylon plastic base with an 18" long mounting rod support.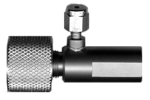 Thermal Desorption Sample Loader
This device is used to inject or load liquid samples directly into the S.I.S. Thermal Desorption Tubes, forcing the syringe contents onto the adsorbent resins in the desorption tube without any loss of sample due to back evaporation.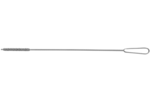 Cleaning Brushes
For cleaning inside Silco Coated desorption tubes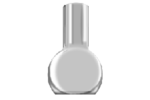 Glassware for Use with Purge and Trapping of Volatiles
The following glassware can be used in conjunction with the S.I.S. purge head adaptor to permit the use of the S.I.S. tube style liquid purge head for purging liquid and solid samples and trapping volatiles purged from the samples onto the S.I.S. Thermal Desorption Tubes.