Product ID : 002814
002814 SGE Autosampler Syringes, Volume=10 µL, Length(mm)=42, Gauge=23, OD(mm)=0.63, Tip Style=Cone, Pack of=6
Description
More details on associated web pages: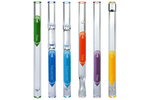 SGE GC Injection Port Liners
SGE offers a wide variety of injection port liners.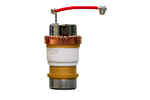 DeTech 2800 Multiplier for Agilent 5975(TAD)/5977/7000
For instruments: Agilent 5975, Agilent 5977, Agilent 7000 - OEM #: G3170-80103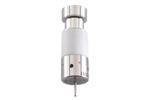 Electron Multipliers, DeTech 2300 Multipliers for Agilent 5975/5973/597X/1100
Get a DeTech 2300 Electron Multiplier here. Used in Agilent 5975 MSD (without TAD)/5973/5972/5971/5970/1100 LC-MSD mass spectrometers and backed by a 100% no-nonsense warranty. Developed by Detector Technology, Inc.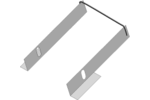 Agilent/HP MS 5970 MSD® and 599X Series Filament
New filaments for your Agilent 5970 MSD.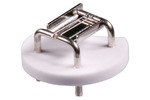 Filament Repair Services for Mass Spectrometers
Mass Spectrometer filaments and heaters can be repaired and restored to a like-new condition at S.I.S.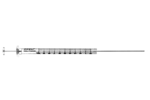 Agilent Autosampler Syringes
A comprehensive range of syringes for GC autosamplers is available.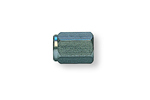 Agilent (Hewlett Packard) MSD Brass Nut
Available in packages of 5 nuts.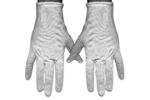 Nylon Gloves
Nylon, lint free, durable, and ambidextrous.