Product ID : 002030
002030 HP Autosampler Syringe, Order Code=10A-N [x6], GC Autosampler=HP7670A [6 pack] HP7671A-72, Size (uL)=10, Needle Length=50, OD=0.47, ID=0.12, pkg of=6
Description
More details on associated web page: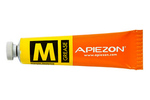 Apiezon® M Greases
All stopcocks and movable joints in a high vacuum system must be satisfactorily lubricated, yet leak proof.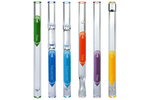 SGE GC Injection Port Liners
SGE offers a wide variety of injection port liners.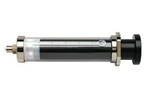 Gas Tight 1 mL to 100 mL Syringes
SGE gas tight syringes in many sizes and functions.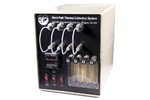 Thermal Desorption Sample Collection System
This Sample Collection System permits the purging of volatiles and semi-volatile components present in solid materials and their trapping on Desorption Tubes packed with an adsorbent resin for subsequent analysis by desorption utilizing the Short Path Thermal Desorption System.
SGE NanoVolume Syringes
NanoVolume syringes have the ability to inject down to 50 nL with high precision and accuracy ensures SGE NanoVolume syringes are perfect for NanoVolume capillary chromatography injection and applications requiring small volumes.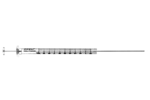 Agilent Autosampler Syringes
A comprehensive range of syringes for GC autosamplers is available.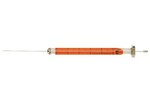 SGE Autosampler Syringes
Autosampler Syringes available in dual and cone tip.