: New SIS 2014 catalog, Nanoliter MALDI/TOF dispensing, heater transfer tube for Thermo, NE300 syringe pump, ...
Ansell® TNT® Blue Economy Nitrile Gloves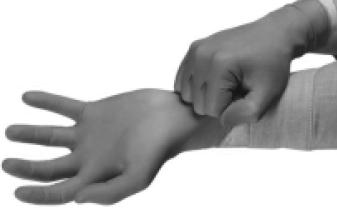 TNT Blue disposable nitrile gloves are durable yet soft for improved comfort, and they feature textured fingers for exceptional grip. They do not contain any natural rubber latex, so allergic reactions from latex are avoided. Available lightly powdered and powder-free and in a clean polybag. Each box contains 100 gloves.
UOM=BX
Part No.
Description
Quantity
In Stock
Price
Quantity
to order
52555T1S
TNT BLUE NITRILE GLOVES POWDER FREE SMALL
7
$17.99
52555T1M
TNT BLUE NITRILE GLOVES POWDER FREE MEDIUM
12
$17.99
52555T1L
TNT BLUE NITRILE GLOVES POWDER FREE LARGE
16
$17.99
52555T1XL
TNT BLUE NITRILE GLOVES POWDER FREE X-LARGE
6
$17.99
People who purchased the above items also purchased
[no image]

ALX6004

ALX6004

- 600 Grit Alum. Oxide, 4 oz. Bottle Aluminum Oxide Polishing 4 Oz

[no image]

G288M

G288M

- Medium Nylon Gloves Nylon Gloves-Medium Pair Case=24 Pairs

[no image]

MM12000

MM12000

- Micro-Mesh Sheet, Grade=Regular, Width (in)=4, Length (in)=6, Grit=12000 Micro Mesh Abrasive 4"X6"

[no image]

G290XL

G290XL

- Extra Lg. Nylon Gloves Nylon Gloves-Extra Large Case=24 Pairs

[no image]

MM8000

MM8000

- Micro-Mesh Sheet, Grade=Regular, Width (in)=4, Length (in)=6, Grit=8000 Micro Mesh Abrasive 4"X6"

[no image]

INV451

INV451

- Inland 45 Rough Pump Oil, 1 Gal. Bottle, Hp #=6040-0798 Inland 45- 1 gal

[no image]

G280L

G280L

- Large Nylon Gloves Nylon Gloves-Large Pair Case=24 Pairs

[no image]

312A

312A

- Texwipes, pkg of=150, Width (in)=12, Height (in)=12 Lint Free Wipers 12 X 12, 150 Pcs

[no image]

FC4335

FC4335

- Bottle of Fc-43, 35 gram Calibration Compound

[no image]

MM1500A

MM1500A

- Micro-Mesh Roll, Grade=Regular, Width (in)=4, Length (ft)=50, Grit=1500 Micro Mesh 4" X 50' Roll