Product ID : 604
604 Size=4X4 PK/1200 Technicloth 606 Size=6X6 PK/600 Technicloth 612A Size=12X12 PK/150 Technicloth 609 Size=9X9 PK/300 Technicloth
Description
An ideal low priced wiper for use in the most critical areas.
Combines the soft superior strength of polyester with the high absorbency of cellulose
Low particle count and low order of extractables. Edges reseal after cutting, preventing loose fibers from linting onto contacted surfaces.
Non-Abrasive - Cloth will not scratch or abrade precision components.
Polycellulose 45/55 has good dimensional stability to heat, is quick drying, is rot and mildew resistant, and has a low electrostatic discharge and a high permeability to water vapor. Soluble extractables of non-fibrous materials are extremely low.
Use with solvents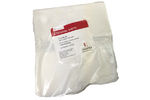 Disposable Lint Free Essential Cloths/Wipes
Wipes are disposable, 100% cellulose, lint-free cloths designed for cleaning areas where non-contamination is essential.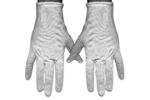 Nylon Gloves
Nylon, lint free, durable, and ambidextrous.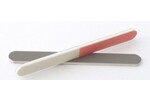 Micro-Mesh® Buffers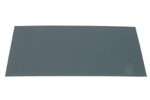 Micro-Mesh® Regular Sheets
Micro-Mesh® Regular Sheets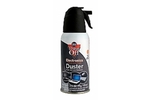 Disposable Dust-Off® XL
The world leader in dusting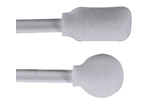 Swabs and Applicators
Variety of swabs and applicators for specialized cleaning tasks. Non-abrasive and absorbent. Dispense liquids evenly.